Funmi's Story for Cancerparcel
The Idea
In 2002, when suddenly and unexpectedly faced with a future that required me to manage my own limited mobility, the difficulties that I encountered when getting dressed started me thinking about possible solutions to make living more simple. From this seed of an idea, Clip Knix was eventually launched as a product in 2018 and I am proud to be able to assist others who are also unable to bend or stretch when dressing.
This is My Story
I was born In the U.K. and returned to Nigeria with my parents when I was 3 years old, where I graduated from the University of Ilorin at the age of 19 with a BSc in Economics.  I returned to the UK in 1987 and worked as a Public Servant for over 10 years.  In 1997 I graduated from the London School of Economics with a MSc in ADMIS, after which I moved to Dubai with my husband, where we were based for five years.
Our two babies were both born prematurely, due to preeclampsia. What I didn't immediately know was that the second bout of preeclampsia would have a long lasting impact on my future health.
On the eve of our second baby's naming ceremony, just seven days after her birth, I developed a serious headache that paracetamol could not shift.  Later that night, a sharp pain woke me from my sleep and I in turn woke my husband for help.  It was then that I had a stroke, followed by a serious bleed on the brain.
We arrived at St Thomas's Hospital, in central London, to discover that there was no neuro-surgeon on duty because it was the weekend.   I was critically ill and while the hospital staff were conducting a CT scan, my heart stopped ..  My family was informed that I had little chance of survival and even if I did manage to survive, it was likely that I would be disabled for life.
Luckily for me, I was later moved to the Atkinson Morley Hospital near Wimbledon, which had become one of the most advanced brain surgery centres in the world, and I did survive!
I eventually started a rehabilitation process, which I found to be very difficult and strenuous. However, after six hard months I was talking, walking and using my right hand which enabled me to return to family life with limited mobility and motivated me to qualify as a Prince2 Practitioner.
Like many stroke victims, I went on to experience a further serious health issue when I was diagnosed with end stage kidney failure in 2007. Once again, grace of God was shining upon me as I managed to have a successful transplant in 2011 and used my past experiences to recover, continuing to live as full a life as possible and to bring Clip Knix to market for the benefit of those, who like me, live with limited mobility.
To me it is not just a business enterprise, it is my passion for wanting to help others as I have experienced the same in life. My aim to see many people live independent lives as much as possible and positively. The consequential application that arose from the product, such as camping, hiking, bedroom antics was not primarily why it was initiated but initial reason was to help people with limited mobility.In cancer patient it may be beneficial in alleviating stress of putting on underwear. It takes away bending , stretching and standing on one leg. It could especially useful as you can wear it sitting , lying and standing.
Product description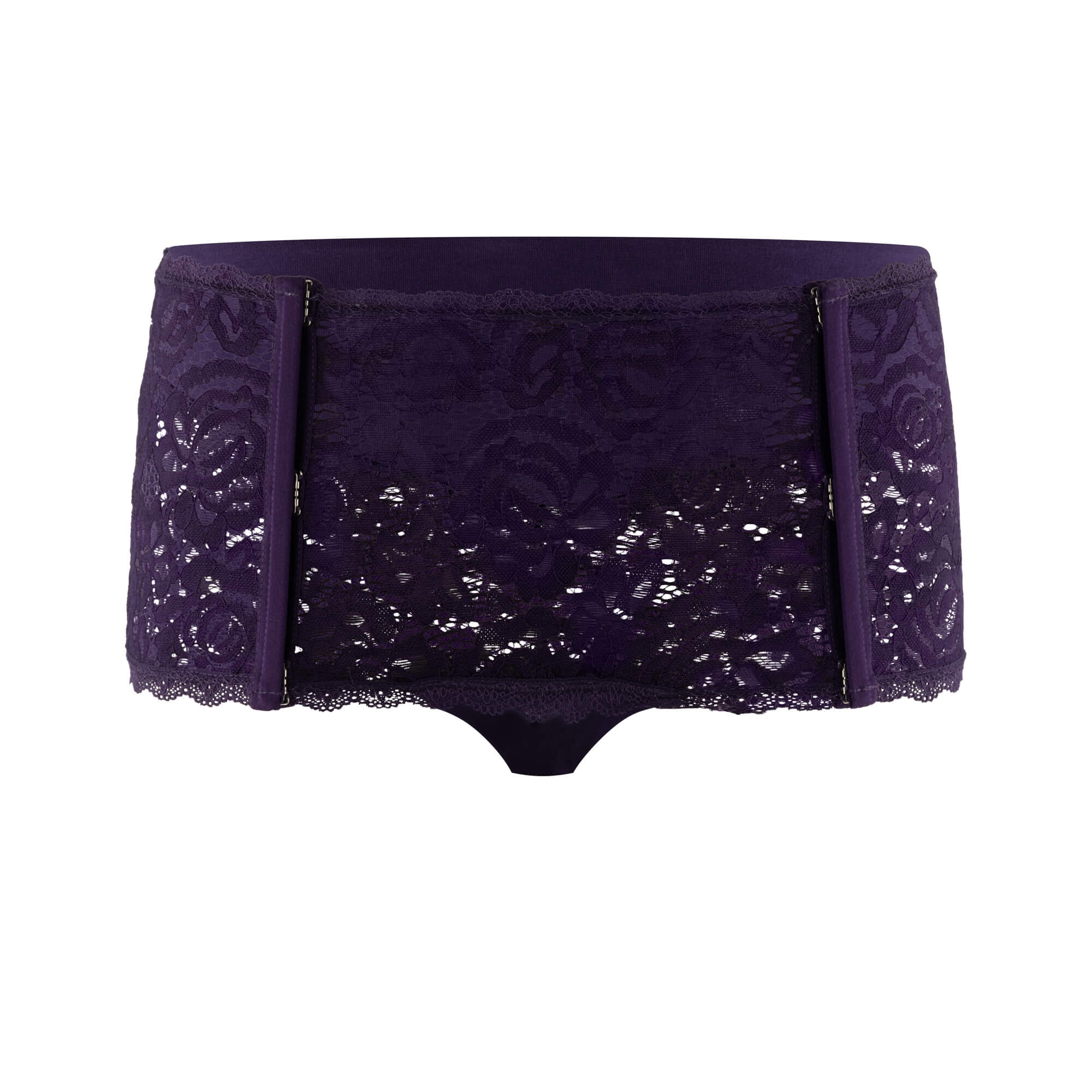 Our cleverly designed underwear solution enables the wearer to clip underwear on and off at one, two or three front-fastening locations with the choice of buttons or hooks to suit a wide range of needs.
Clip-Knix knickers are practical, stylish clip-on knickers that are designed to make living easier. This practical and stylish high-quality underwear range is not only durable but offers a truly ergonomic solution for those who don't have the physical ability to bend or stretch to put on their underwear – just clip in place.